At Muddy River Distillery, we make the best rum you've ever tasted by using premium ingredients, handcrafted recipes, and custom-built stills.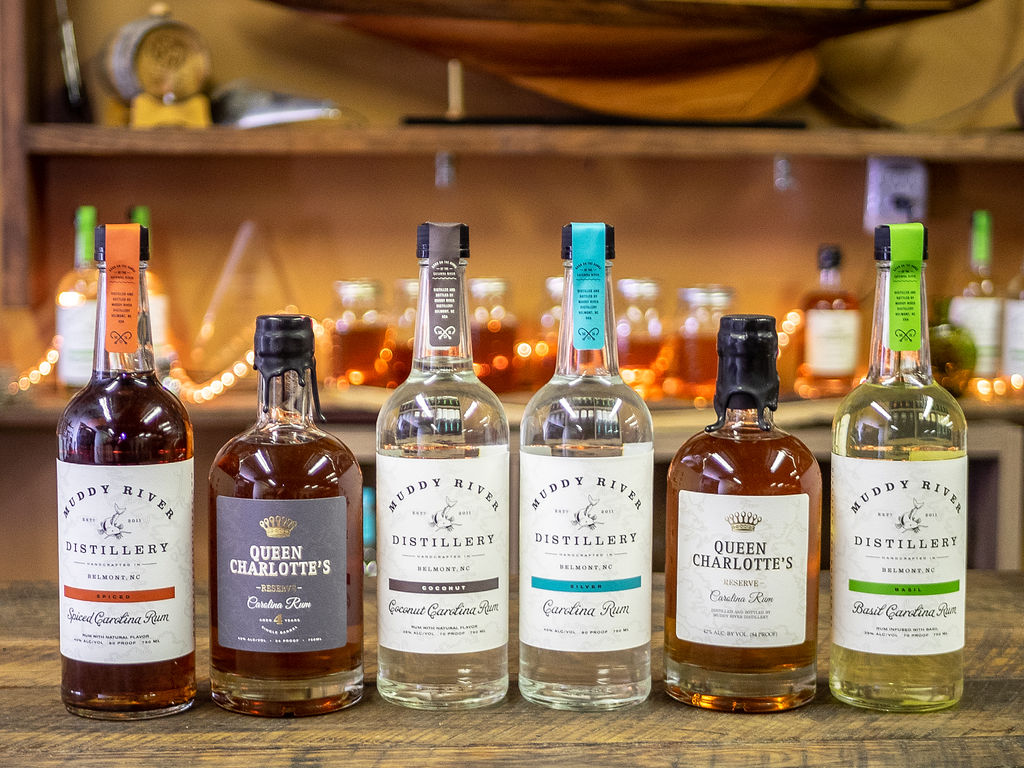 Muddy River products are available in NC ABC, SC liquor stores & at the distillery!
Click on the images below for individual product info and recipes
Learn more about each of Muddy River Distillery's hand-crafted rums made from premium ingredients. Truly inspired spirits.
Order Muddy River Distillery merchandise and products from our online store. Store offers clothing, koozies and glassware.